Stephen Anthony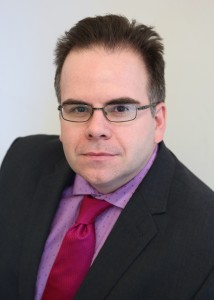 Steve is a leading UK Six Sigma Master Black Belt, helping solve complex problems in complex organisations – from public sector to medical products. He provides bespoke in-house courses at all levels, as well as mentoring for Black Belts, and consultancy on challenging issues. He is in demand as a public speaker and regularly publishes papers in journals such as Quality World.
He is the CEO of The Institute of Six Sigma Professionals, is setting quality standards for Six Sigma in the UK and developing new Six Sigma methods to address complex issues, including non-normal control charts, and reverse DOE.
As well as being a leading UK Six Sigma specialist, Steve is also a qualified business advisor (Sfedi and ILM) and management systems assessor (EFQM, ISO9001:2008, IiP) This enables him to support organisations in all aspects of their imorovement journey, by integrating change and embedding results at all levels of a business.
With a diploma from Harvard University, an MBA and a Masters in Engineering, as well as 18 years industrial experience, Steve has enviable academic rigour in his approach, blended with down to earth practicality and humour.
Qualifications:
Harvard Diploma: Leadership and Management June 2007
MBA:     Brighton Business School June 2001
MEng Manufacturing Engineering: The University of Birmingham July 1997
Diploma in Industrial Studies: The University of Birmingham July 2006
Certified Investors in People Advisor July 2009
Business Advisor Award from Institute of Leadership and Management (ILM) July 2009
Sfedi Business Advisor Award Core Units 1-8 June 2009
Master Black Belt Six Sigma Professional 2003
Trained Management Systems auditor 2002
Trained EFQM Assessor 2002