Gillian Clark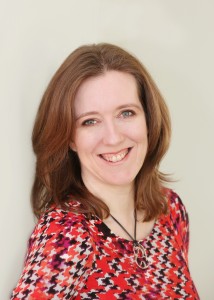 Gillian is an experienced Process Improvement professional, passionate about motivating and empowering people to improve their own areas, streamline systems and increase efficiency.  As well as a friendly approach, she has excellent analytical skills using DMAIC and PRINCE2 project management methodologies to ensure rigour and lasting results.
She has a strong motivational style used for interactive training workshops, to develop improvement teams and to improve team and cross-functional communication.  She has applied extensive knowledge of World Class business techniques, including Lean, Six Sigma and Change Management to a wide range of industries, including NHS, MOD, Finance, Aerospace, Automotive, Public Sector and Telecoms.  She is also a qualified psychometric test assessor for the Thomas International Personal Profiling System.
Previous Experience includes:
IBM Global Business Services (previously PWC) – Consultant
Atos Origin (previously KPMG) – Consultant
Faurecia Automotive (Seating) UK – Lean Implementation Manager.  Introduced the Lean Faurecia Production System into all areas of Production and Logistics of a French-owned subsidiary.   Developed, facilitated and managed cross-functional Lean improvement teams, resulting in lasting cultural change.  Conducted training at other European sites.

Improved overall manpower efficiency by 26% in 9 months.
Achieved £320k saving by re-structuring Production and Logistics processes.
Designed, developed and implemented advance picking IT system for Logistics, eliminating material shortages to the line and reducing inventory by 61%.

NORDAM Aerospace (Overhaul and maintenance) – Responsible for improving throughput and leadtime across Production, through team workshops and introduction of Lean tools and techniques.

Increased capacity of overhaul cell by 50%, with no added resource or floorspace.
Designed, implemented and managed a new production scheduling system, improving throughput and turn-around time by approximately 15%.

Hawker Siddeley Switchgear – Responsible for managing new product launch into production and for introducing Lean techniques and a continuous improvement culture into a well-established business.

Doubled throughput in assembly cell by introducing one-piece flow and Kanban systems.